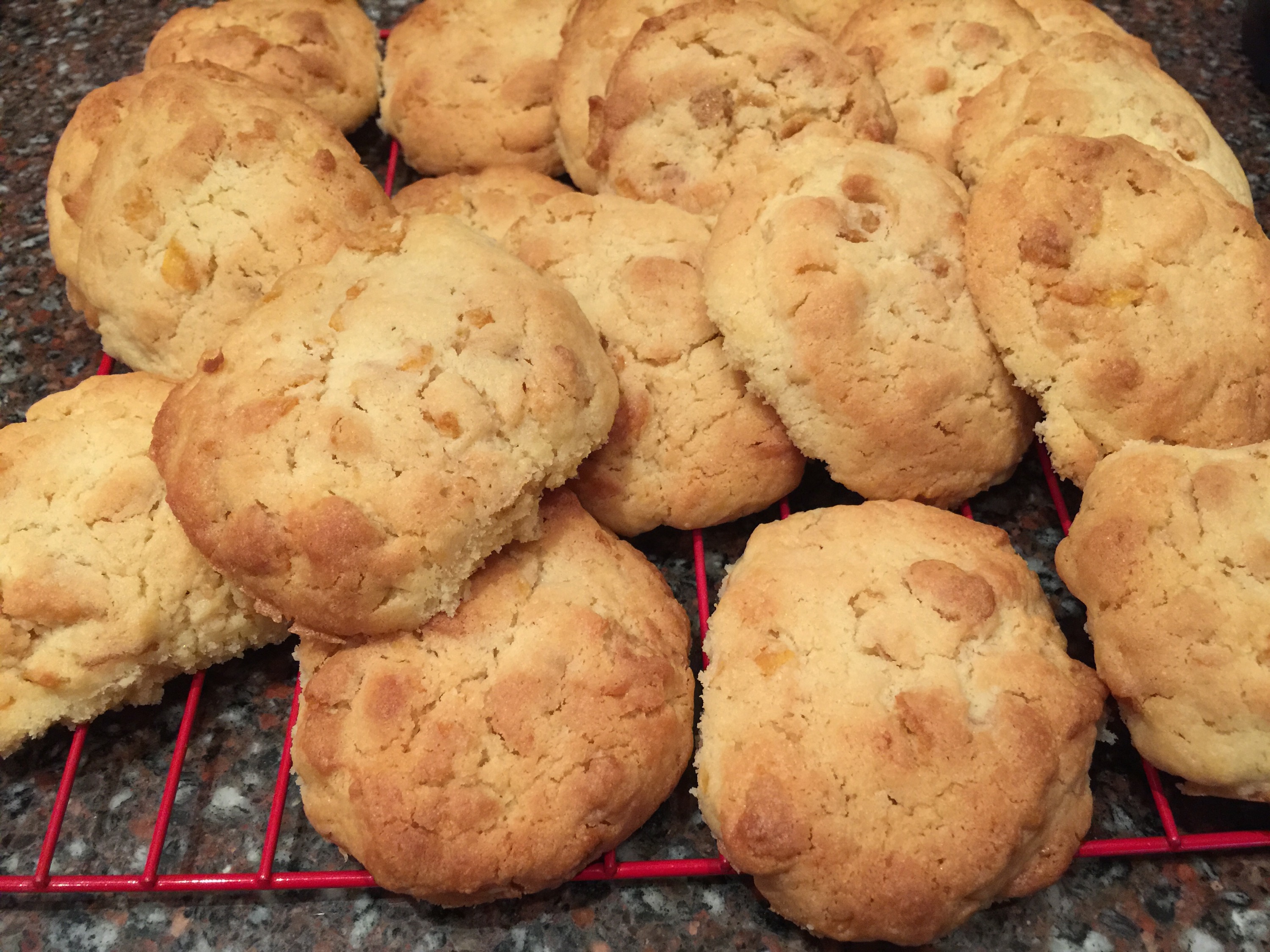 Inspiration borrowed from Mum, who borrowed it from a cardboard box
People required to devour: makes approximately 30 biscuits
2 cups sifted plain flour
1/2 teaspoon baking powder
250g butter
1 cup sugar
2 eggs
1 teaspoon vanilla extract
1 1/2 cups Cornflakes
To begin..
Preheat oven to 180oC.
Sift together flour and baking powder.

Beat butter and sugar together until light and fluffy. Add eggs and vanilla, beat well.

Add sifted dry ingredients and cornflakes. Mix well for about 2 minutes.

Drop tablespoons of mixture onto baking tray lined with baking paper.

Bake in oven for 10 minutes or until lightly browned.